16 Feb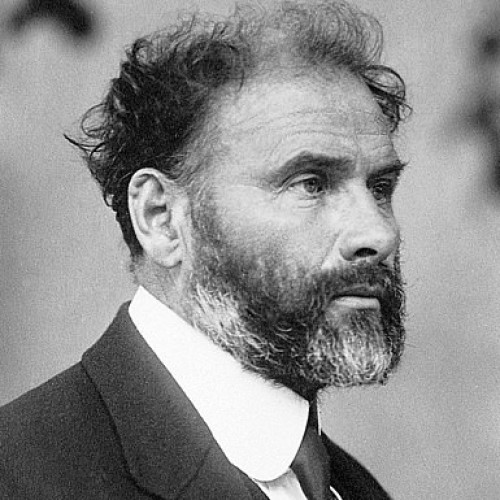 0 Comment(s)
7682 View(s)




3 things to know about Gustav Klimt (1862-1918)

His movement: Art Nouveau
Difficult to label, Klimt is nevertheless known to have been a secessionist and to have developed Art Nouveau, a decorative and architectural movement imbued with curved lines, very modern for its time. Klimt is a symbolist painter, his works are full of allegories and metaphors. Some of them also caused a scandal in their time, exhibiting representations of divine and biblical figures deemed too provocative; when others were burned by the Nazis, so as not to leave them to the Russians.
Born in 1862 in Baumgarten, Austria, he studied at the School of Applied Arts in Vienna, then worked as a decorator for a decade, on his own, with his brother. He produced sets, ceilings, frescoes for theaters and villas and for the University of Vienna, mosaics, tapestries… before devoting himself to what he is best known for: portraits of women, dreamlike and sweet, often citizens of Viennese high society, who undressed for him, in his studio. Emilie Flöge, his muse, inspired him for many paintings, including the Kiss .
His father, Ernst, was a goldsmith, engraver of precious metals… Perhaps a predisposition, which led the Austrian painter to his golden period, in 1902 when he affixed layers of gold leaf to his works. The Portrait of Adele Bloch-Bauer, the Kiss, Judith and the Head of Holofernes in are perfect representatives.
Where to admire them, at home?
As you know by now, Klimt has been intrinsically linked to interior ornaments. His various portraits of women, sensual, radiant, therefore invite themselves perfectly into intimate and soft rooms such as bedrooms, reading corners, dressing rooms...