04 Mar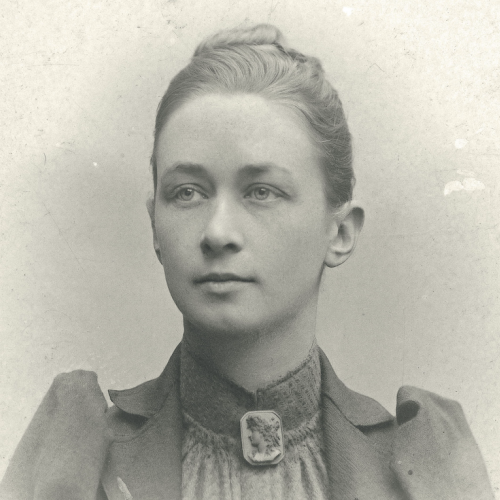 0 Comment(s)
22273 View(s)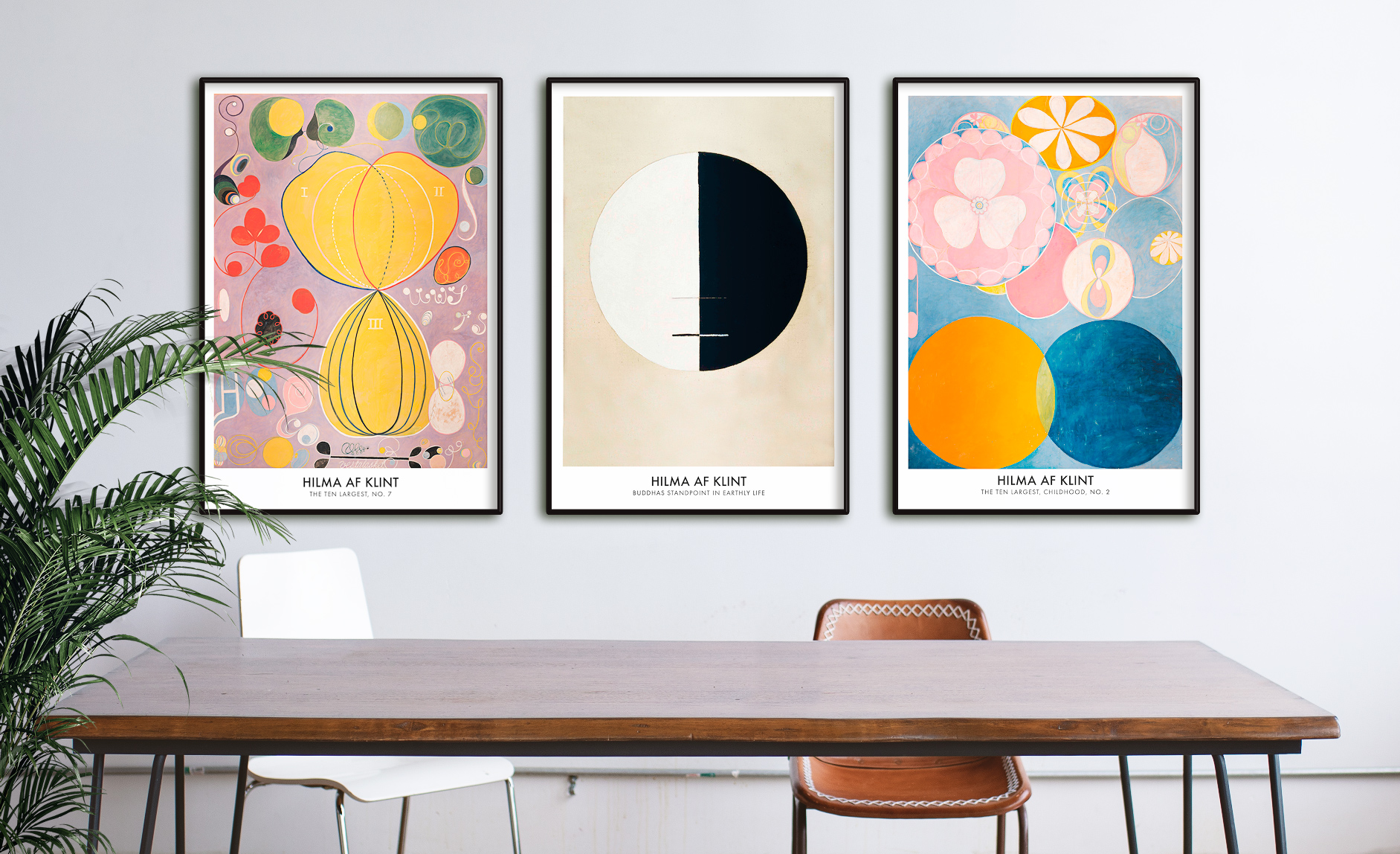 Throughout her life, this Swedish artist, born in 1944, has done what she wanted, while knowing that society was not ready for so many novelties. A duality that represents her very well. 3 things to know about Hilma af Klint and her work.
An avant-garde artist, inventor of the abstract
Exhibited next to the great names of abstract art (Mondrian, Kandinsky...) Hilma af Klint's paintings do not seem to be inspired by them. According to the dates of her first paintings, she started expressing herself through abstraction long before them!
She was one of the first women to study fine arts alongside men (at the Technical Art School and then at the Academy of Fine Arts in Stockholm), and the first woman to do abstract art.
However, she did not immediately show these abstract paintings, but another facet of her work. Academic, conventional and conformist paintings (wise and classical landscapes and portraits) through which she earned her living, before assuming her avant-garde as a resolutely modern painter. That's why we love her so much at Moryarty!
A penchant for the mystical
She is part of her own "Club des 5" (nothing to do with the nice literary series...). With four friends, she meets weekly to summon spirits, study theology, psychic practices, meditate, etc.
It is guided by her passion for spiritualities and mystical practices (including spiritualism) that she paints her abstract paintings.
It is said that it is guided by a spirit named Amaliel that she painted (for 10 years) the series of paintings "For the temple", in an experiment of mediumistic, automatic painting (a state of quasi-trance). Her works are the transcriptions of these spiritual convictions. It is easy to understand why she expected the public to be unprepared for her very special creations. And coming, moreover, from a woman!
An art for insiders, then success
Her works often depict duality. One finds symbolically the opposition man / woman, that of the spiritual life and the terrestrial life, black and white contrasts. His abstract paintings are impressive for their pictorial balance, their geometry, the harmonious harmony and diversity of colors, and their often monumental size. At the end of his career, his drawings are more geometric, based on scientific and religious concepts.
Esoteric and out of the ordinary, she knows her work is fundamentally divisive. She therefore reserved it for the initiated, having a studio built (quietly) on an island near Stockholm to exhibit her "Mystic" series and thus choose her visitors.
Before her death in 1944, she bequeathed her immense collection (of more than 1200 paintings) to her nephew and made a pact with him. He must not exhibit anything for the next 20 years! He kept his word, and later exhibited it in Los Angeles ("The Spiritual in Art, Abstract Painting, 1890-1985"). It is on this occasion that she became known internationally, and that her reputation is established, until today. In 2018, the Guggenheim Museum in New York offered her a retrospective that gave her a well-deserved spotlight.
Where to enjoy it fully, at home?
In living rooms, dining rooms, living rooms, and in bedrooms and reading nooks.
(In colorful or minimalist and elegant interiors).