16 Feb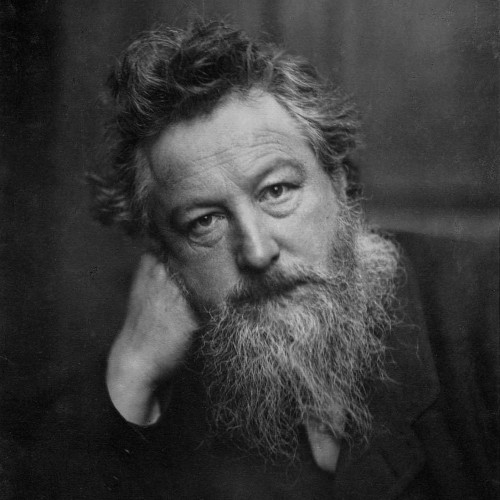 0 Comment(s)
8434 View(s)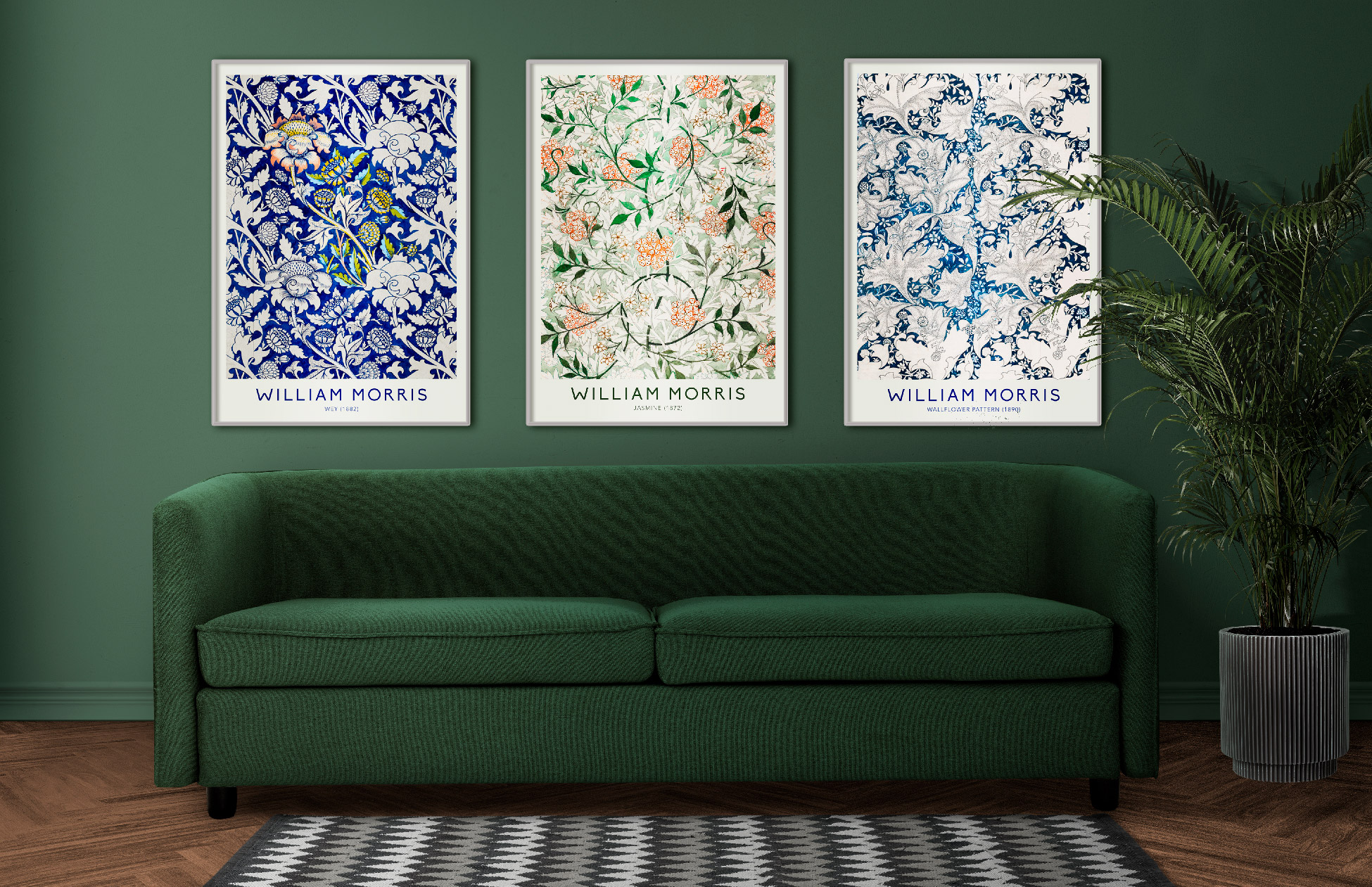 William Morris ( 1834)
Draftsman, painter, designer and textile artist, William Morris (1834-1896) is a must at Moryarty! A central figure in decorative arts, crafts and design, and perceived as the pioneer of Art & Kraft… his wallpapers, curtains, fabrics, rugs and stained glass still inspire the big names in interior decoration today. interior. In parallel, William Morris had a thousand lives. He was a poet, writer, printer, publisher and typographer, and very involved in politics… A rich and plural career, always guided by beauty, which deserves attention. Meeting with a paradoxical and timeless artist.
A pioneer of design… a fan of the Middle Ages and of nature
As a child, it seems that William disguised himself as a knight. If his passion for the creations of the past has never left him, it has not prevented him from looking to the future. As a novelist, he was greatly inspired by medieval times, and translated texts from the Middle Ages and Antiquity… before writing utopian texts, proposing new models of society. His taste for calligraphy and illumination also illustrate his affection for those bygone times. With the Brotherhood of the Pre-Raphaelites (a movement of British artists, born in England in 1848, where he met his wife!), they were passionate about the Italian painters who preceded Raphael (15th century). The precision of his drawings of plants on canvas comes from the quality of his observation of medieval plant decorations, but also from nature, which guides his productions, written and pictorial. He knows the forest and its inhabitants, studies its fauna and flora down to the smallest detail, which makes him an ecologist before his time.
An English bourgeois… militant socialist
Born into a bourgeois family, brought up in large, comfortable and elegant spaces, studying at a popular boarding school… Morris was brought up in a privileged setting, evolving in neat and hospitable interiors. As a luxury interior decorator, his clientele was none other than the privileged and wealthy Victorian bourgeoisie, which did not disorient him... However, he was a great libertarian socialist militant, very committed to social struggles , and lived animated by ideals of equality and justice. These ideals are felt in his work. Anti-capitalist, he rejects the industrialization and standardization of the creations of the industrial revolution. He campaigns for a more humane art, and advocates craftsmanship as a way of life: the worker becomes a fulfilled craftsman and artist: his creation brings him satisfaction, beauty and utility.
The classical decorative arts… and a sulphurous life
Despite the nostalgia for the past that pervaded Morris' work, he was indeed progressive. He would have lived in his mansion with Jane Burden, his wife, and his best friend, Dante Gabriel Rossetti, with whom they shared…everything. Yes, yes, Dante Gabriel Rossetti was also his wife's lover. Which made a rather bad impression at the time! In his texts (he is also a central figure in fantasy literature) he offers utopian models of alternative societies. A libertarian life, a boundless imagination... quite consistent with his philosophy and his great freedom. An extraordinary profile, with multiple facets which are, perhaps, the breeding ground of his fame to this day!
How to enjoy the works of William Morris?
Alone, or in composition, in a living room, a bedroom, an office.